My piano students enjoy my playful approach to learning. I have a clear long-term vision for my students and provide them with the step-by-step instruction that nurtures a feeling of success.
Balance is important to me. I blend traditional teaching with technology, I mix playfulness with practice, and I carefully balance my lessons to cover:
reading skill development

listening skills

composition and improvisation

chords and lead sheets

technique development

written theory homework

pieces in a variety of styles
But it's not just about learning an instrument. There are valuable life skills that unfold year after year as musical identity strengthens.
Most of my students begin private lessons at age 6-8. This is the time for playful learning. We learn the language of music with colorful teaching aids, playful games and fun pieces to play. We learn to listen and create by composing and improvising. We train the fingers to develop coordination and good technique. In short, we are setting a solid musical foundation.
It takes time to learn the basics. During these years students will need to have a quality piano at home and will need your help to develop a routine for practicing the piano every day. Consistency is the secret and I model that value to my students every week.
When students reach middle school they typically have a well-rounded foundation for musicianship. Lessons begin to focus on time management and effective practicing strategies. Students learn how to solve problems and how to set and achieve realistic goals. That's right... these are life skills.
I believe in meeting my students where they are. That means private piano lessons are highly individualized. I teach classical, jazz, popular and contemporary styles. I am equally comfortable offering traditional exam preparation or a more flexible and creative blend of composition and improvisation.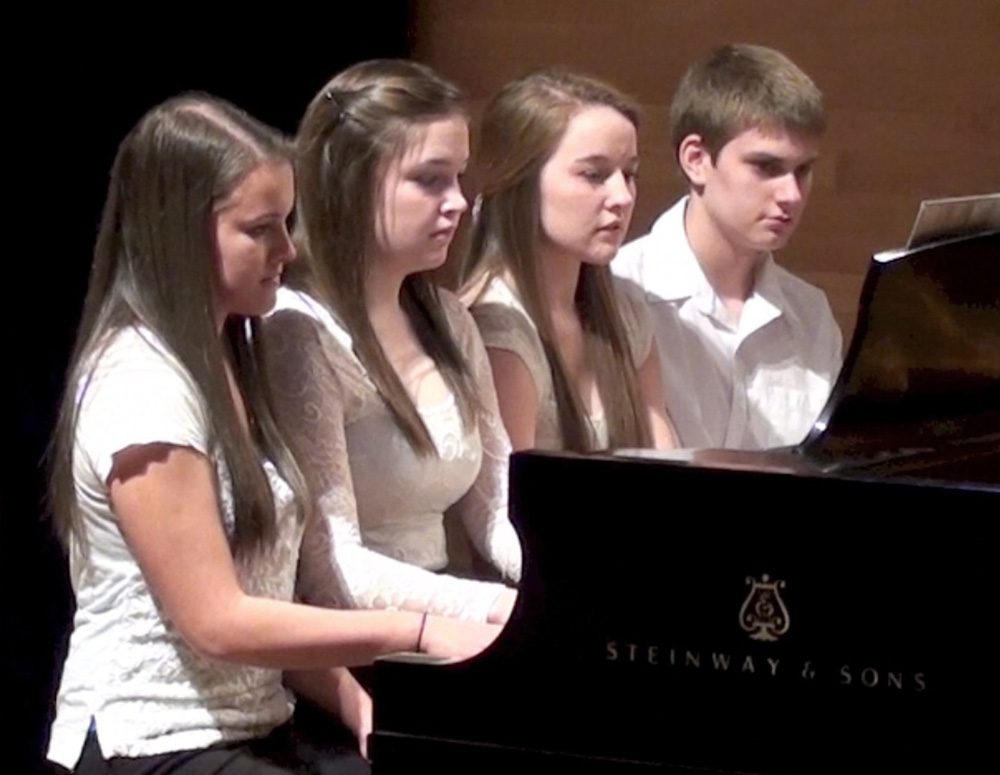 Many of my students continue lessons well into high school. Some teens are extremely motivated to work on high level repertoire and examinations. Others use music to relax and choose to play popular and contemporary. It's a unique path for everyone. I enjoy helping my older students look back on their years of music lessons with pride and to look ahead at how music will be in their lives as adults.
Studio Policies
I have studio policies in place to help my studio run smoothly throughout the year. Please take time to read them carefully before registering for lessons.